A 3-Volume Book of your lineage with References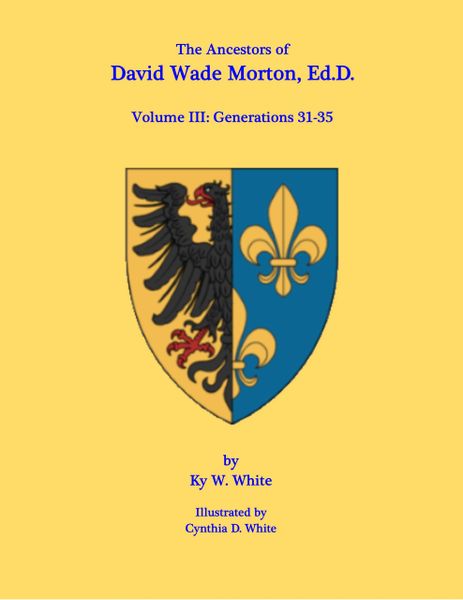 Order a 3-Volume Companion Book for your chart!
Discover not only who they were, but what they did.




Short biographies of your medieval notables are included.




This becomes your own personal book and reference work.




This is for those with more than 1 Gateway Ancestor and for those with extensive family records.
Your choice of cover design and artwork.
Send us your own short biographies of your family from you to your gateway ancestor. Also send us your photos, documents, (deeds, wills, service records, marriage licenses, etc.) and they can be added as well.
This type of Companion Book allows us ensure EVERYONE is added from you to Charlemagne and his grandfather, Charles Martel.
Please allow 8 weeks for delivery as it has to go through the publishing/editing process.
The 3 volume book from the present day typically runs more than 1,100 pages from you to Charles Martel and contains ~4,000 footnotes. Help us customize it.
Each volume is limited to about ~450 pages.